Mars Hill Church: Proverbs series →
Listen
"Proverbs 3:5-6"
– Trust in the Lord with ALL your heart; do not depend on your own understanding. Seek his will in ALL you do, and he will show you which path to take.
Listen
"To be a Christian means to forgive the inexcusable because God has forgiven the..."
– C. S. Lewis
"Let us fix our eyes on Jesus, the author and perfecter of our faith, who for the..."
– Hebrews 12:2&3
"He personally carried our sins in his body on the cross so that we can be dead..."
– 1 Peter 2:24
"I will bring him near and he will come close to me, for who is he who will..."
– the Lord, Jeremiah 30:21
"Out of the brightness of His Presence bolts of lightning blazed forth. The Lord..."
– 2 Samuel 22:13&14
Here I raise my Ebeneezer, here by Thy great...
let me see redemption win, let me know the...
"If worship is like perfume then I'll pour mine out on you. For there is..."
– Kim Walker Smith, I Surrendur
"greater things are always still to come…"
What stirs my spirit towards God...
I was inspired by a post on Jefferson Bethke's blog. It's something I've been thinking a little about and wrote down last night even, but I phrased it differently. He counseled that it was good to make a short seasonal list of things that draw us closer to God and encourage our affections in Him and then the things that detract from our relationship with the Creator and that kill...
"If the vessel of our soul is still tossed with winds and storms, let us awake..."
– Brother Lawrence, The Practice of the Presence of God
"If you would only obey me, you would have plenty to eat."
– Isaiah 1:19
I cannot stop listening to this song.
Chip Ingram - How To Tame the Anxiety Monster →
An incredibly profound 20 minute message on anxiety and prayer.
My heart & flesh cry out for You the Living...
"You can see God from anywhere as long as your heart is set to love and obey him,..."
– A. W. Tozer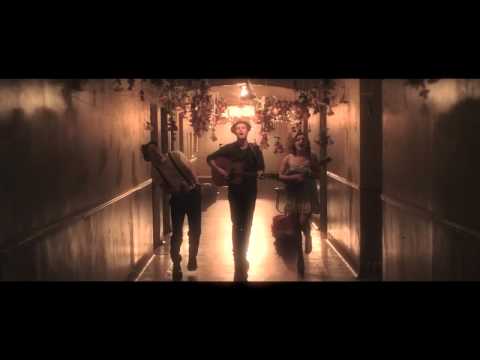 I Will Wait - Mumford & Sons
legends
If you could meet anyone, who would you meet? C. S. Lewis Mark Driscoll Steve Jobs Johnny Cash & June Carter Ronald Reagan Tom Hanks Winston Churchill Jonathon son of Saul Dick Winters Bill Guarnere A. W. Tozer Martin Luther King Jr.
"Fear is the high octane fuel of guilt & shame."
– Vikki Burke, Some Days You Dance
"Jesus never uttered opinions. He never guessed; He knew and He knows."
– A. W. Tozer, The Pursuit of God
Faded greens and blue street lights..
Father let me see You, see the world and see myself with the unveiled eyes of one who has gazed into the face of beauty. Let me rest at your beautiful, scarred feet in thankful submission and release. Please give me an outpouring of your unconditional love that I may sow it in the lives of others, ruthlessly eliminating merit from all situations. Thank you Jesus for your life, death and...
"Broken people don't focus on the sins and issues of others. No, they are..."
– Rick Warren, Living the Surrendered Life Devotional
Listen
Rest at His feet & Be Thankful
I don't want to treat the Sovereign King as a "cosmic vending machine". I don't rest in his presence. I'm a Martha, not a Mary. I do not sit at his feet and rest and listen, I run around all busy and irritated and then run into his presence disturbed and demanding he fix my problems and cater to my needs and frustrations. Luke 10:38-42 — As Jesus and his...
You carried me My Love, you carried me.
"You carried me my Love, you carried me. There is healing in your arms."
– Leeland
Wherever You May Look
Wisdom is so kind and wise that wherever you may look you can learn something about God. Why would not the omnipresent teach that way?
"I will give you a new heart and put a new spirit in you; I will remove from you..."
– Ezekiel 36:26